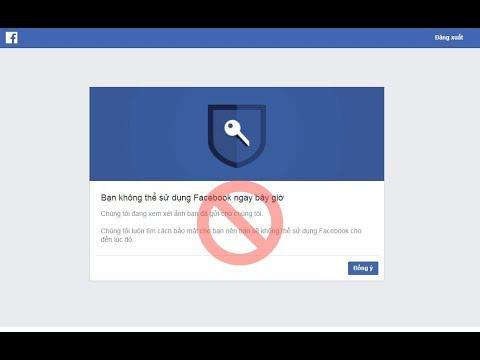 Recently, all new account is very easy to have CP72h (checkpoint type that requires your ID card), even if your account has been using for a long time.
After uploading your personal documents, the results is not very good at all, many of your account might kicked into the 583 form (The type that have higher chances to be lock)
To secure your property it is best to "prevent disease than cure", a few tips for people to create new accounts and not encounter CP72h.
7 tips to create a Facebook account avoid checkpoint 72h!
1. Create an account by phone, use 3g and non-FB app (chrome, safari, etc) to create a new account. That's it
2. After creating your new account by phone, quickly FINISH ALL PERSONAL INFORMATION such as workplace, school, …. upload your avatar, cover, upload some personal photos, also update your status => prove to Facebook we are a normal person.
3. Only add friend maximum 5 friends a day and do this step continually in a week (Facebook allow you to add  10-15 friends but it is best add no more than 5 friends).
4. "Feed" your account on mobile phone within 1 week and should not login on the computer, the ability to encounter CP72h is very high.
5. Every day we should using your account normally but it is recommend not over using your account such as like, share 2-3 pages, join 2-3 group, comment 2-3 post, => do not rush it.
6. After a week when your account is doing OK then you are allow to use this tool to add friends. And if your account has gain some higher ground, it might have a chance to exist.
7. Note with both the new nick and the old nick is not to log in your account in a multiple account because it have a higher chance to encounter checkpoint.
This is just my personal experience, may you guys doing well.
https://atpsoftware.vn/tut-tao-tai-khoan-nick-facebook-moi-tranh-checkpoint-72h-2018.html (2 video)