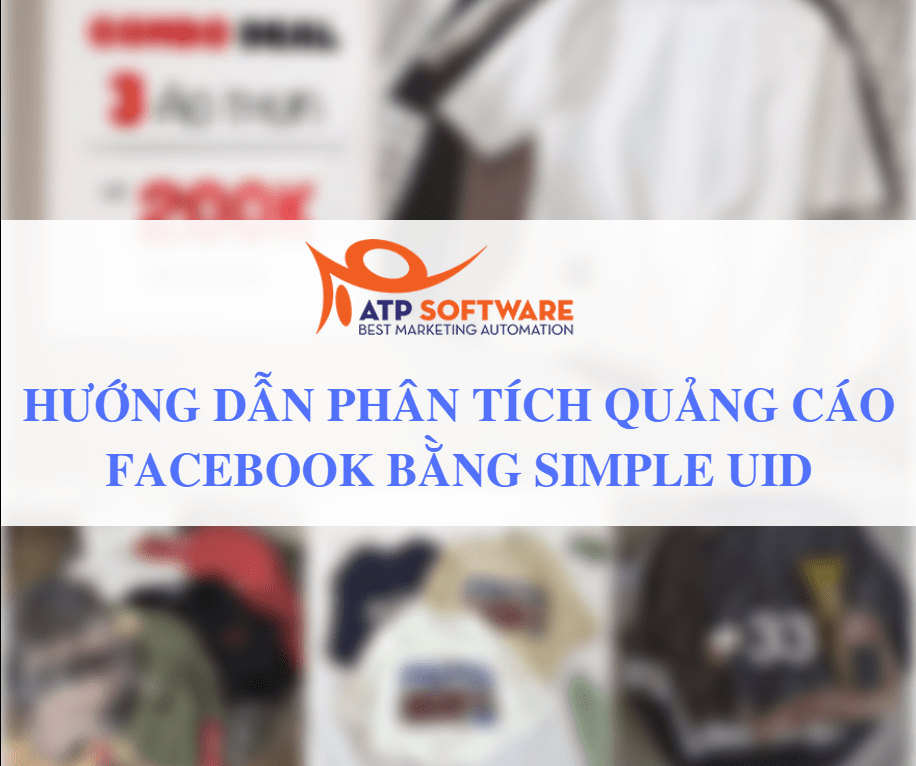 Competitor analysis is a topic that is very interested in the  industry. People always asks the question: why that Page have so many comments? or why my Fanpage only have a handful of interactive people?
During the research for Simple UID, ATP Software has found a way to analyze customers from their Fanpage posts and thereby analyze the preliminary preferences that the page has targeted. People can immediately download the software to the application offline!
Guide to analysis competitors' Fanpage using Simple UID
First, download and install Simple UID software here
Step 1: Obtain the opponent's Fanpage ID
Some Fanpage will hide their ID by username (Fanpage's name), so to analyze Fanpage we need to know how to get Facebook UID Fanpage.
Step 2: Use the Simple UID Fanpage Filter feature
Once you have the Page ID, enter the software to filter out like-comment-share interactions on that page (by default the software scans the last 50 posts, people can edit this number to 100, 1000 etc …)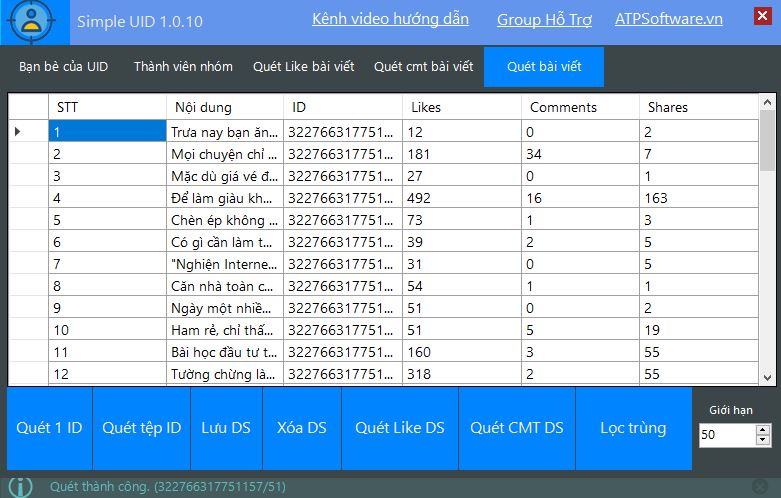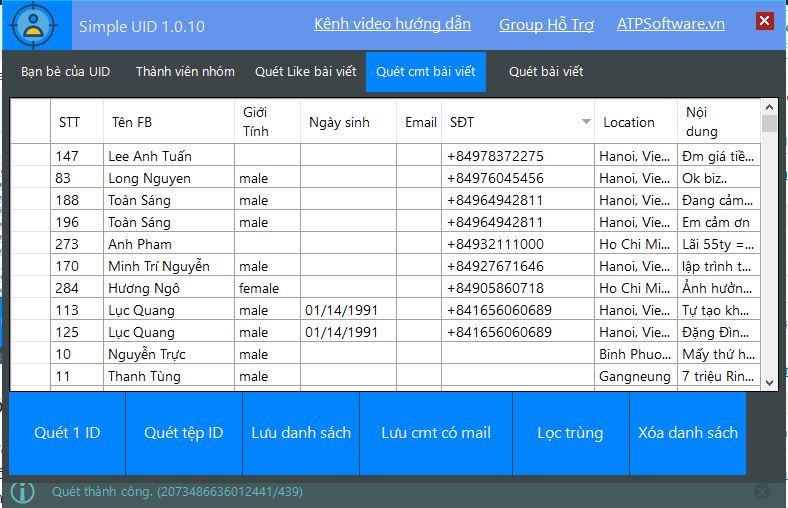 Those images above are a list of peopl who interacting with CafeBiz Fanpage, they have both men and women, born in 1970-1995, live mainly in HCM, Hanoi, Da Nang, Daklak, Hai Duong.
Step 3: Statistics Indicators
After scanning the Fanpage, it is possible to have a view on customers' information: Name, Year of Birth, Phone Number, Email, Location of Customer.
Based on this information you can know about:
Fanapage customers are mostly male or female?
Where do customers live?
What is the age of the customer?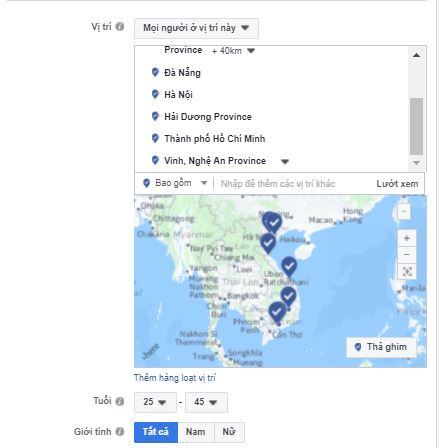 The above indicators are essential for those who want to bring into Target's Facebook ads!
If you does not know what Facebook advertising is? Learn the course of advertising Facebook Super target.
https://atpsoftware.vn/huong-dan-su-dung-simple-uid-de-phan-tich-quang-cao-facebook-doi-thu.html (video)
However, the most people will ask: Is there a way to find out more about customer preferences or behaviors? – The answer will be below …
How to find a good target from the ad article of rival Page
Similar to the steps above, but the difference here is that we will not going to analyze the whole Fanpage but only analyze the competitors' most effective article.
Step 1: Obtain the Facebook Advertising Article ID
Step 2: Use the Simple UID to filter people to find the broad target (age – gender – location)
Below are the list customers who like, comment posts on T-shirt sales of a fashion Fanpage. We can see that this ad is mainly distributed to female customers, who live in HCM and Hanoi quite young from 1995 to 2002. You can rely on this information to target Facebook ads.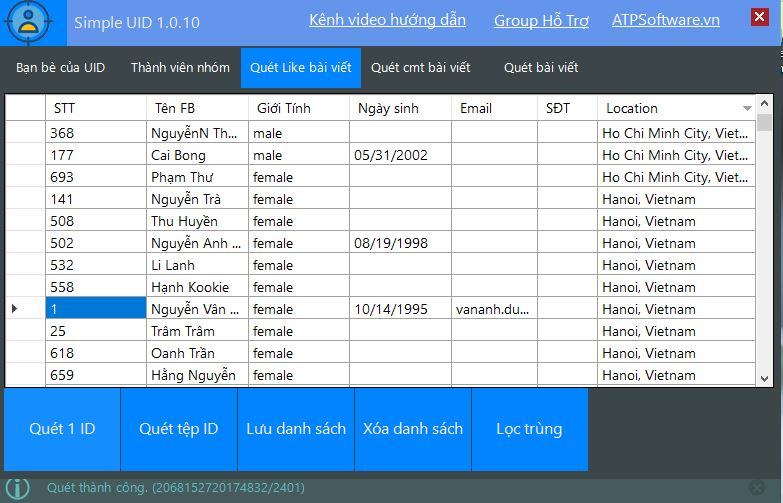 Step 3: Analyze each individual to find deep target
Usually when running ads, the most important things is comment so we should focus on analyzing customers whose leave comments on these advertising posts.
Take a look at Likes, focusing on pages with likes over 200,000 because these pages will be featured in Facebook's target audience.
After analyzing some of the customers from the last post, we know which famous Fanpage that customers is most likely to access: Tran Thanh, Lazada, Kenh14, etc. Bring those pages to test at target.
Apply simultaneously with the Audience Insights tool to test the target again.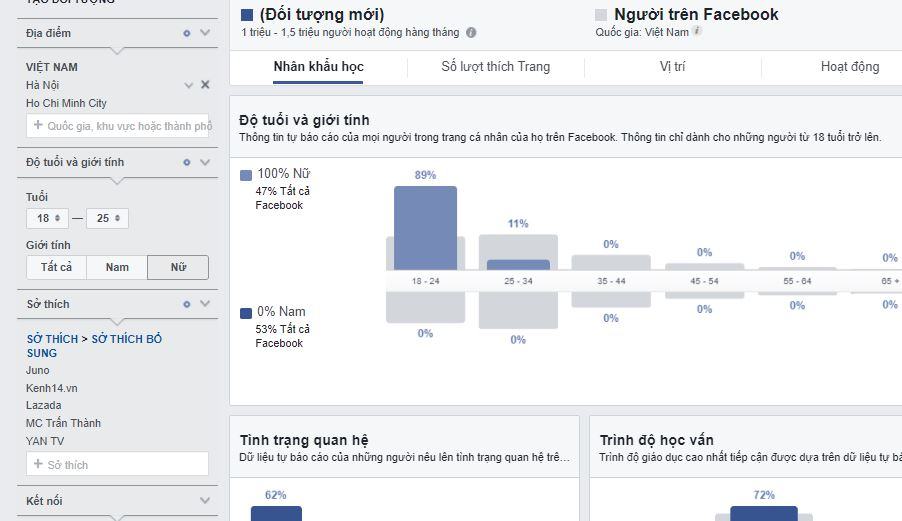 So that only takes a few minutes, you guys has learned where the source of Fanpage customers come from and what are they prefer.
Persevering in this will help users quickly find super-good targets from the rival Page's client file.
Suggestions 2 ways to run super target 2018 ads
Option 1: From two ways on ATP Software guide
Option 2: Run lookalike from the other interacting client file
In this way you only need to use two tools of ATP Software because Facebook Ads did not support default mode.
a / Simple UID – Support for scanning UID Facebook for free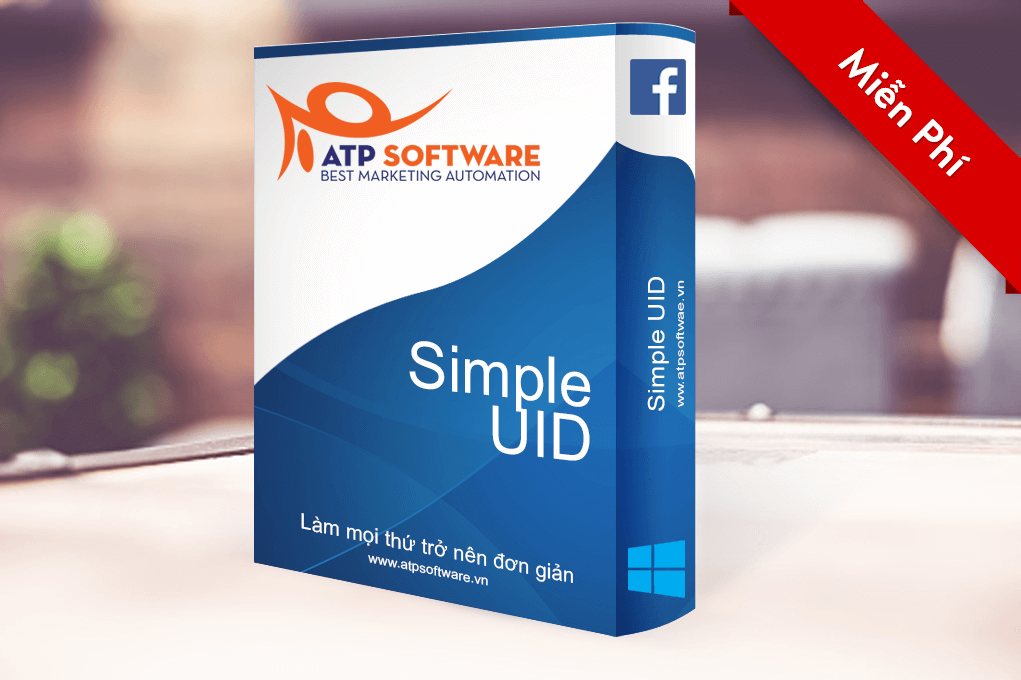 Support for UID Group member scanning
Support for UID, Page, Group Scanning
Supports interactive UID scanning like any article comment
b / Simple Ads – Supports transferring UIDs to Facebook ad files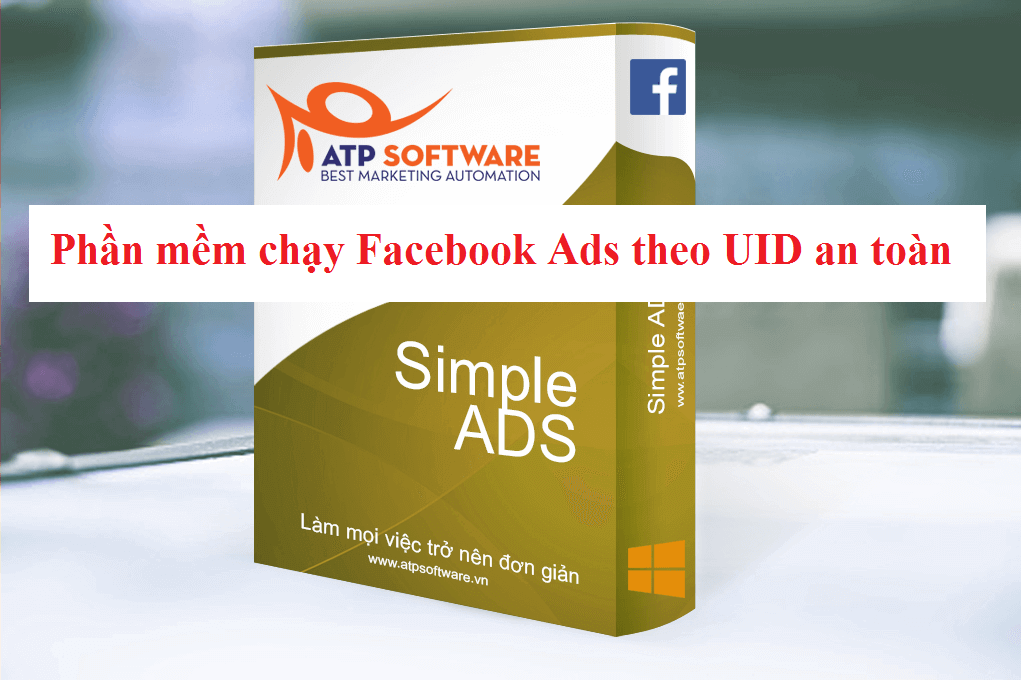 With the current filtered UIDs, Facebook is not allowed to run from 2015. So to be able to run ads from this UID, you needs to switch to phone number/email to create Facebook custom advertise file
This means that you guys can create ad files on any Fanpage, any group or any Facebook account.
I do not recommend target ads on competing Fanpage for the following reasons:
Business ethics (hijacking is unacceptable behavior)
Buyers who have already bought ads will not buy anymore
You should
Create a similar object file (lookalike to find the target group from the competitor's Fanpage)
Reduce advertising costs
Understand customers
Initiative to active content
You might interested:
6 Ways to Find Competitors on the Internet
4 ways to analyze rival fanpage for Facebook advertising